Advancing Nanotechnology in South Africa Application of Carbon Nanomaterials and Graphene
February 26, 2021 @ 10:00 am

-

12:00 pm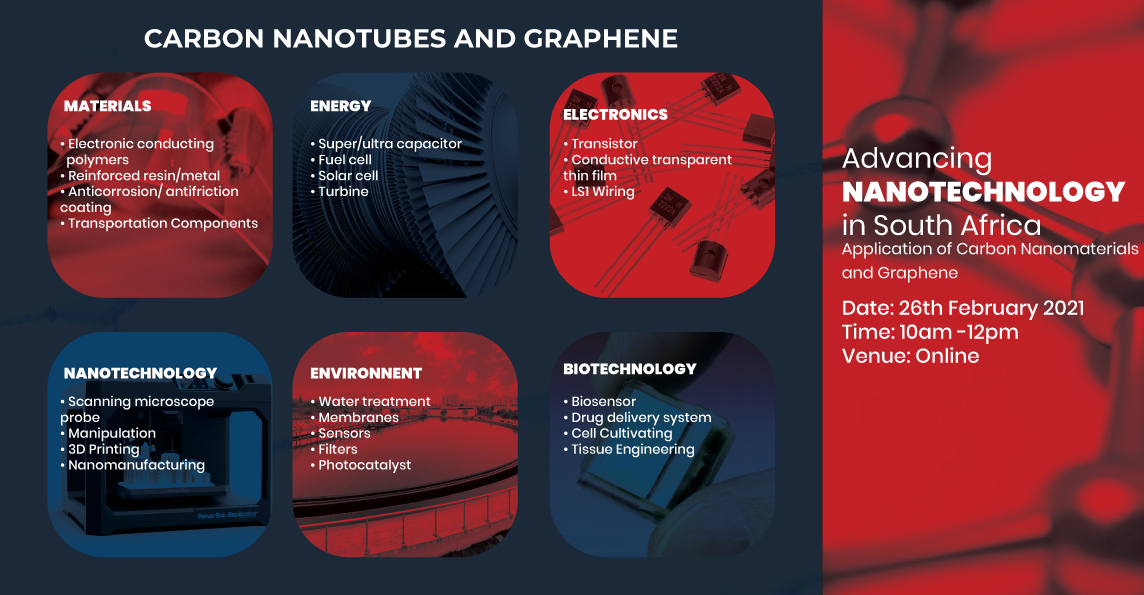 We are pleased to be hosting the 2nd Advancing Nanotechnology in South Africa webinar hosted by SabiNano. The objective of the webinar is to present and discuss applications of nanotechnology materials, carbon nanomaterials and graphene in the manufacturing of various products.
Applications of carbon nanotubes and graphene
Carbon nanotubes, graphene and related materials possess unique physical, chemical, thermal, and electronic properties. Some real and potential applications of these fascinating materials include energy storage, lightweight, thin, flexible and strong composites, device modelling, automotive parts, boat hulls, sporting goods, water filters, thin-film electronics, coatings, actuators and electromagnetic shields, electric/photonics circuits, solar cells, catalyst supports, conductive plastics and adhesives, and various biotech, medical, chemical and industrial processes.